Leitz Canada (ELCAN) 4/65mm Prototype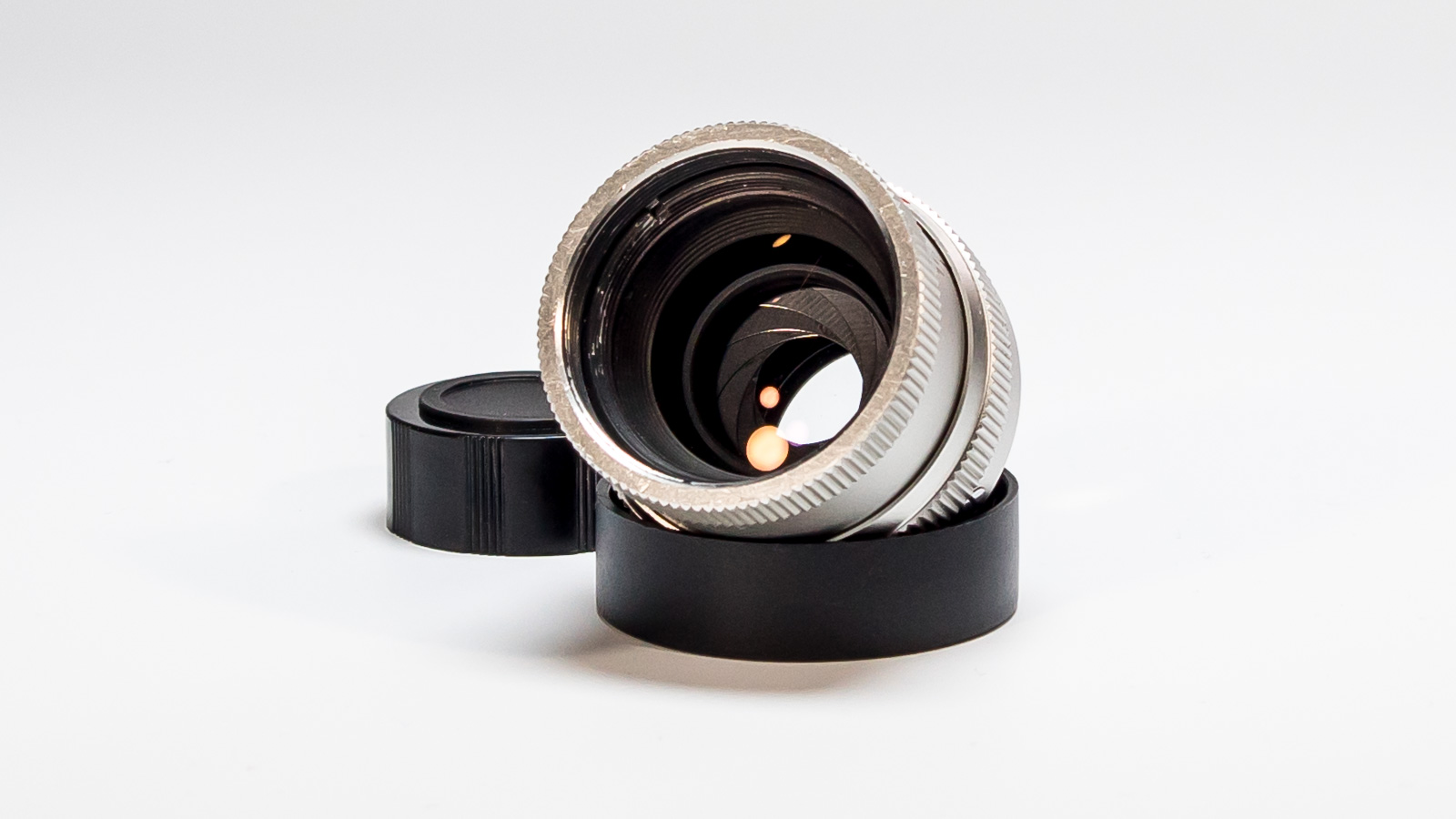 This is a very rare 65mm f/4 prototype lens from the design house of Leitz Canada from the 1960's-70's (Serial# 568). Although there is no printed model designation, and only the focal length and speed markings on the barrel, I suspect this was an optical testbed for what later became the Elmar 65mm f/3.5. This assembly is complete with it's own internal aperture and adjustment mechanism, but there is no helical section for focusing, and as a result, it is laid out in the same way as a macro bellows lens, and may be used in that manner as a taking lens if you'd choose to do so.
The lens has been minimally tested beyond the manual manipulation of the lens itself, and samples are provided below.
As for condition, both cosmetically and optically...
The lens has minimal signs of use with the expected tooling marks expected from an in-house working prototype; though none of these marks affect the mechanical functioning of the lens or diaphragm. There are 12 curved and oil-free blades to control the stepped aperture from it's outer adjustment ring. The f-stop scale is marked with 4, 5.6, 8, 11, and 16 stop values on the silver-satin finish barrel segments.
There are no chips or bubbles in the glass elements, and the elements contain no fungus or haze, with no surface scratches or cleaning marks. The multiple lens coatings are complete and flawless.
For mechanical condition... All adjustments are smooth and effortless, with the aperture detents clicking into place quietly and with positive stops.
Testing photos were taken with standard, 'off the shelf' items, and the lens block was temporarily mounted into a 1930's era 90mm brass extension tube (LTM 39mm screw), and adapted via a simple and low-cost Leica 39mm Srew Mount adapter to Sony E-Mount. The base of the outer lens barrel was wrapped with a rubber band to help with sealing and filling the air gap for a friction fit, and the entire assembly was fitted to a Sony NEX-F3 to produce the samples shown in this listing. All shots were taken at f/5.6 or f/8, at the focus distance of approximately 4 inches while the lens is in this fixed-focus setup and used in the macro mode this is limited to. The infinity focus possibilities of this lens is unknown.
The lens will include a pair of appropriately sized generic front and rear caps (as shown), and will be well packed to safely protect the glass elements and flange threads for travel and delivery. The lens, as pictured and described, will include no other items, documentation, maker's boxes, or accessories.
Availability:

Relisted

Price / Bid Open (USD)

$529.00

Item Condition:

Used: Tested/Digital

Cosmetic:

Excellent

Optical:

No Optical Defects

Mechanical:

Full Mechanical Functions

Electrical:

[N/A]

User Manual/Specs:

[N/A]

Purchase By:

eBay - Buy It Now, or Best Offer

Listing Date/Time

Apr. 16, 2022 - 4:50pm PDT

Buy / Bid Link:
---