Konica 55mm CloseUp Lenses #1, and #2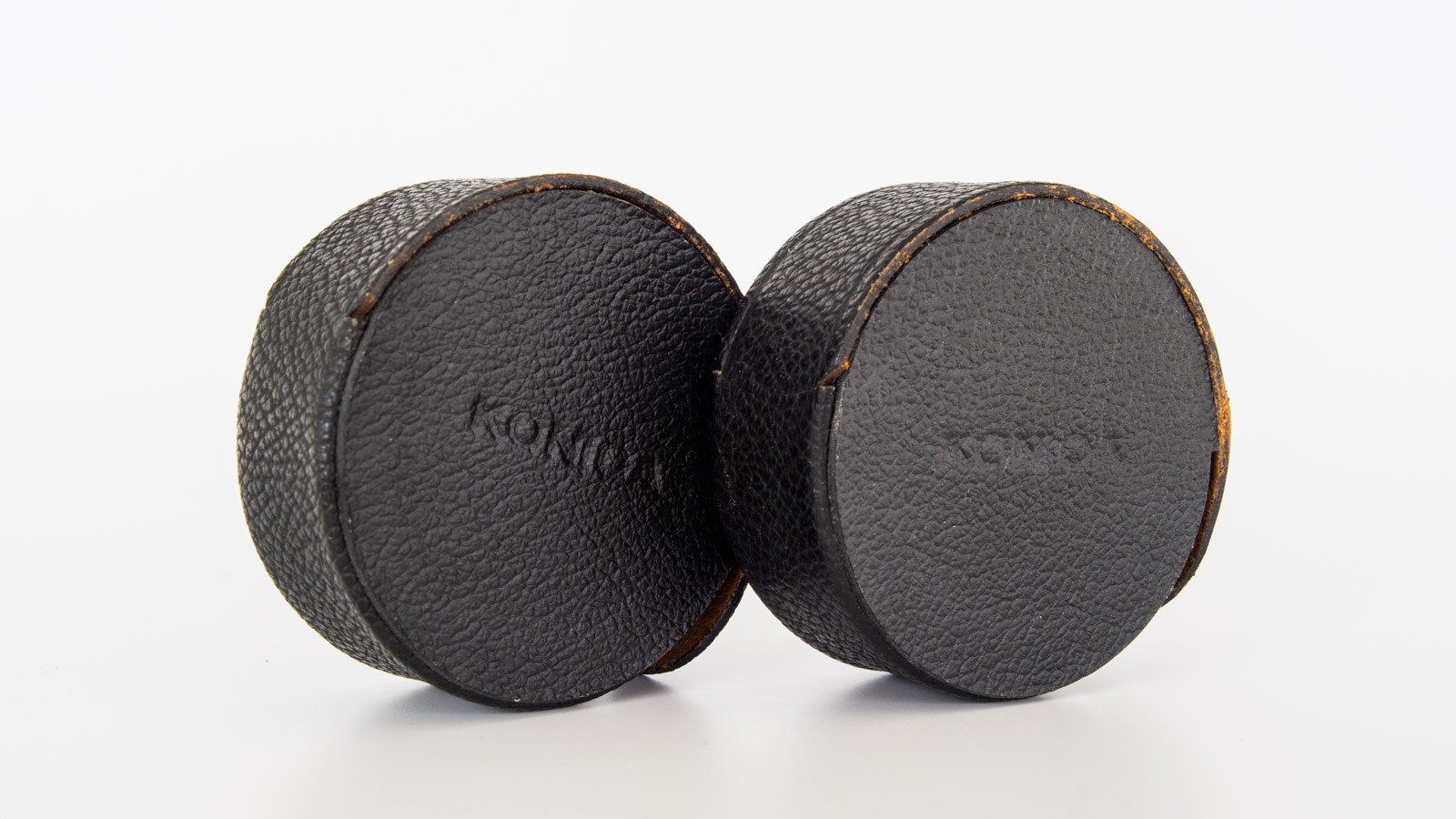 This is a rare pair of Konica's Close Up "Attachment Lenses" in two available types - #1 and #2. They are New Old Stock, but without boxes or documentation, and are still in their original plastic baggie wraps. These were designed as close up auxiliary lenses that would screw into the 55mm filter threads of most Konica Hexanon AR lenses that had the matching filter size to allow for taking photos at a much closer range than the minimum focus distance offered in the original lenses.
These can be attached in the same way for any appropriate 55mm filter-size lens of many manufacturers to accomplish the same effect, but it does nullify infinity focusing and lessens the range your lens will still focus to. The metal fittings on these are machined, and are heavier and better constructed than more modern types now available as 'New', and use optical glass and not plastic lenses.
You will receive the pair of close up lens attachments and both of their OEM hard leather cases; all as pictured and as-described, with no other items included.
These lenses have not been removed from their internal packaging for testing, but were temporarily removed from their cases to allow for these listing photos to be taken.
NOTE: Given the current public health circumstances, I will only ship this item in 'Click-n-Ship' approved packaging with scheduled carrier pickups. In this case, it will be a 7" x 6" x 6" Priority Mail box, with calculated shipping cost to your address. The smaller flat rate box doesn't offer sufficient padding space for these lenses to travel without some risk of damage.
Availability:

For Sale

or BIN Price

$59.00

Item Condition:

Used

Cosmetic:

Mint

Optical:

No Optical Defects

Mechanical:

[N/A]

Electrical:

[N/A]

Purchase By:

Etsy.com - For Sale

Listing Date/Time

Jul 25, 2021 - 7:15am PDT

Buy / Bid Link:
---