Yashica ML 21mm (#262)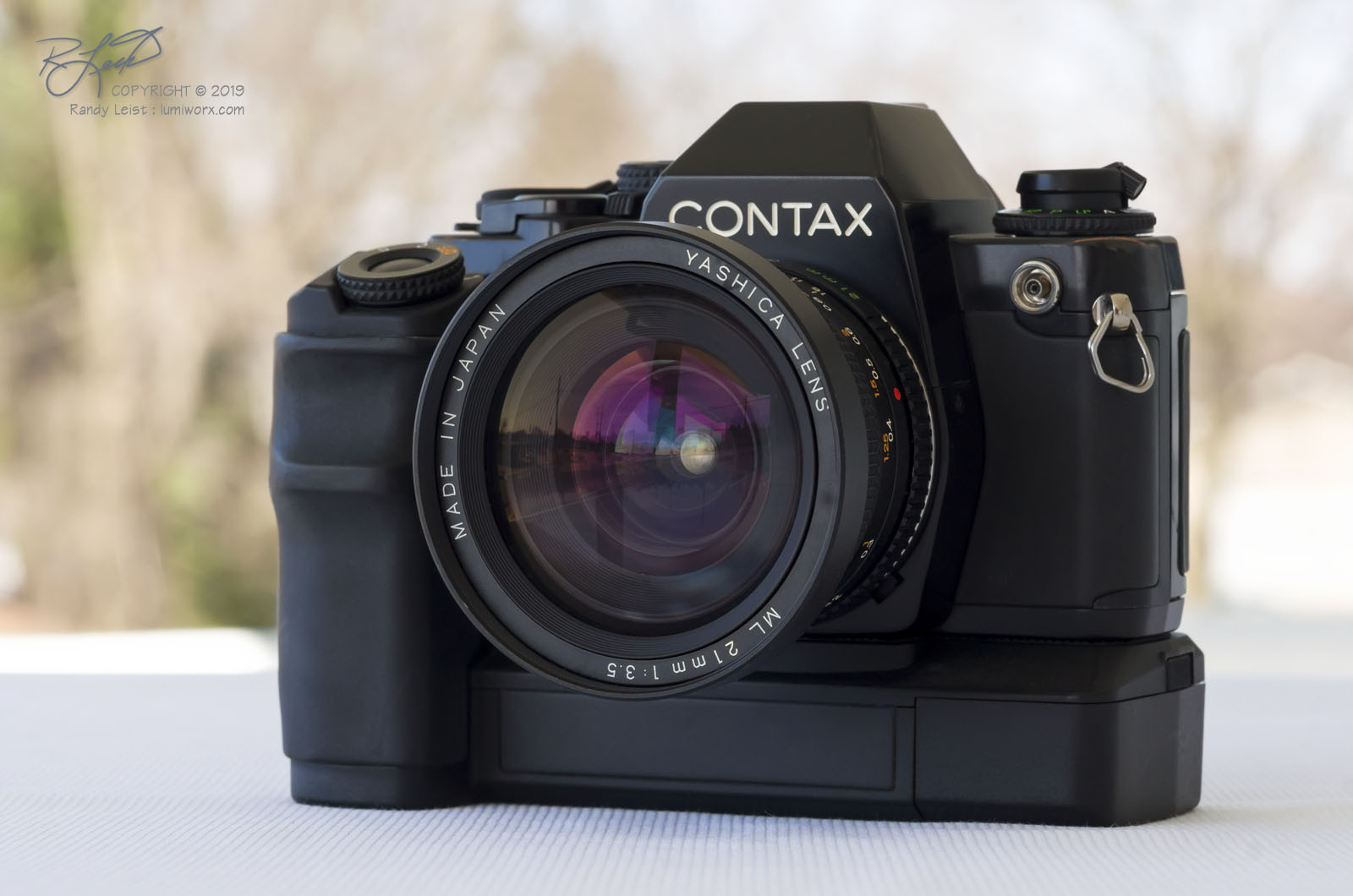 This Contax/Yashica mount 21mm f/3.5 is a rare-ish wide angle rectilinear lens in its ML (multi-layered) coating version. This particular lens is the second (#262) of two available, and is in overall excellent condition. Aside from a very minor speck of coating loss on the extreme outer edge of the front element, this lens has no optical defects. The coating loss is outside the perimeter of any image, and will have no affect on image quality. The body and barrel are in excellent condition, with very minor signs of wear overall.
Everything operates smoothly, and is fully functional. The glass has no haze, fungus, separation, or other undisclosed anomalies. The aperture clicks lightly, and the focus is smooth and effortless. This lens would operate on any Contax/Yashica or any other C/Y mount film body, or it would work equally well on digital bodies with an appropriate adapter.
You will receive the lens and both front and a rear generic caps, as pictured and as-described, with no other items included. The pictured Contax 159MM body and W-7 Winder are not included, and are shown for reference only.

Tested on Sony mirrorless bodies for digital use, and on multiple Contax and Yashica C/Y mount bodies to confirm full mechanical operations; but has not been 'film tested'.
Availability:

For Sale

Price / Bid Open (USD)

$479.00

Item Condition:

Used: Tested/Digital

Cosmetic:

Excellent

Optical:

Minor Optical Defects

Mechanical:

Full Mechanical Functions

Electrical:

[N/A]

Purchase By:

Etsy.com - For Sale

Listing Date/Time

May 28, 2019 - 11:00am PDT

Buy / Bid Link:
---