Minolta MD 50mm f/2 [MD III]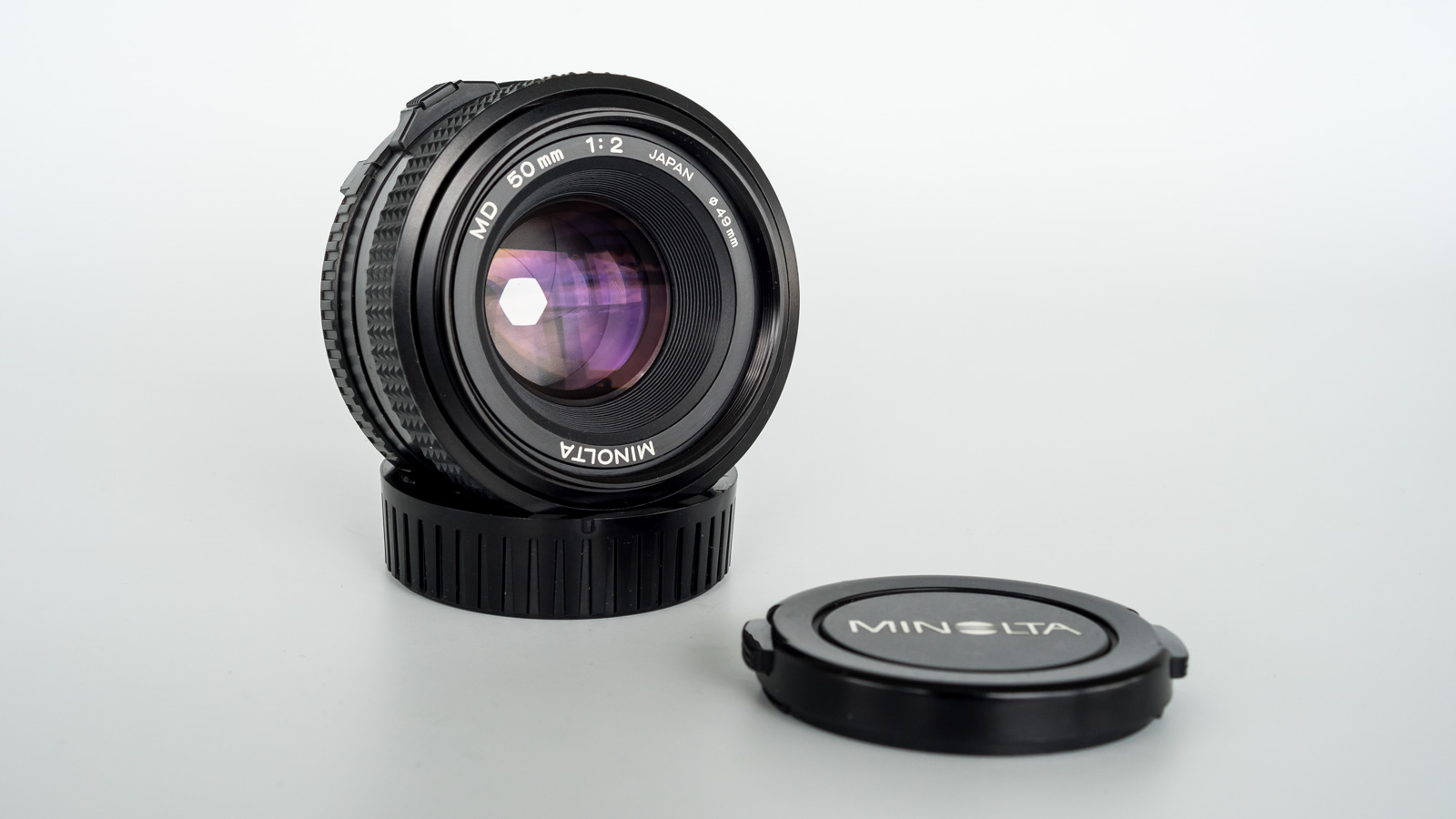 This Minolta MD 50mm f/2 lens is the third generation model [MD III] from 1981 and has an improved optical layout and coating when compared to its earlier versions. It is also one of the lightest 50mm lenses ever produced, and can meet or exceed the optical quality available in lenses costing 5-10x it's price, where ultra-low light or razor thin depth of field shooting isn't a requirement. So basically, the vast majority of shooters can use this lens and never feel limited at all.
The lens is in near-mint condition, and the glass is flawless in every respect. It has no haze, no fungus, no separation, and minimal (if any) dust, and the coatings are perfect. Focusing is smooth and effortless, and aperture adjustment clicks lightly into place, on oil-free blades.
I rarely comment on IQ or sharpness, but I doubt that anyone using this lens would find fault with its ability to be razor sharp, devoid of any CA or distortion, and in producing wonderful contrast and color rendering and tonal range. My lenses of choice are usually vintage Zeiss and Yashica (Tomioka) glass, and it is capable of meeting them head-on in every respect. Sample variations exist for many lenses, but this is an exemplary 3rd version MD f/2 and an outstanding sample. This would be a spectacular portrait lens for crop sensor digital, or for landscape work on any sensor size on digital or 35mm film.
You will receive the Minolta MD 50mm f/2 lens and OEM front and rear lens caps; all as-pictured and as-described, with no other accessory items included.
NOTE: Fundamental testing was done with the lens mounted onto a Minolta XD11 body to confirm mechanical operations. The lens was used and tested on crop and full frame Sony mirrorless bodies for digital operation, but the lens has not been 'film tested'.
Given the current public health circumstances, I will only ship this item in 'Click-n-Ship' approved packaging with scheduled USPS carrier pickups. In this case, it will be a USPS 7x6x6 Priority Mail box, with calculated shipping cost to your address, and insured for the full purchase price.
Availability:

For Sale

Price / Bid Open (USD)

$79.00

Item Condition:

Used: Tested/Digital

Cosmetic:

Mint

Optical:

No Optical Defects

Mechanical:

Full Mechanical Functions

Electrical:

[N/A]

Purchase By:

Etsy.com - For Sale

Listing Date/Time

Oct 03, 2021 - 6:15pm EDT

Buy / Bid Link:
---