Konica Hexanon AR 50mm f/1.7 AE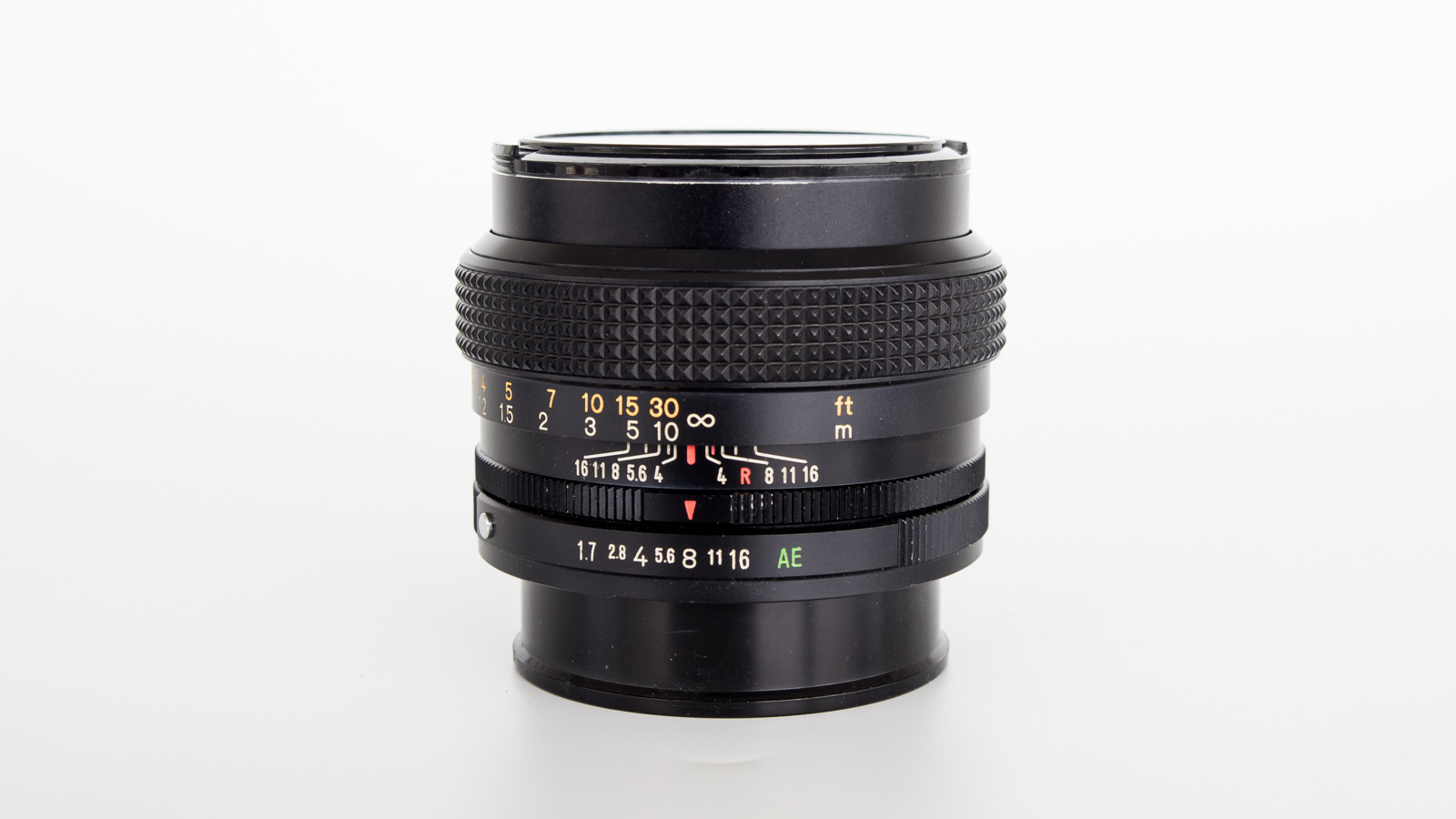 This is Konica's standard 50mm SLR kit lens in AR Mount, with the improved coatings offered in the Green AE version. The lens is sharp edge-to-edge and in excellent condition overall. It functions perfectly - both mechanically and optically.
The body shows trace signs of use, and optically it has no haze, no fungus, no separation, and no scratches or coating issues or other anomalies that would affect your photos. There is a minimal amount of dust present and a single white strand of hard to see fiber (see photo), but nothing to affect your photos or obscure your vision.
The lens focuses smoothly and is mechanically functional in every respect and allows for full aperture control for both auto and manual mode use, on oil-free blades. The lens will operate on any Konica AR mount body, or will also work equally well on many digital bodies with an appropriate adapter.
You will receive the 50mm Hexanon lens, with both OEM front and rear caps, as-pictured and as-described, with no other items included.
The lens has been tested and used separately on Sony full-frame and APS-C mirrorless bodies for digital use, and on multiple AR Mount bodies to confirm full mechanical operations, but has not been 'film tested'.
NOTE: Given the current public health circumstances, I will only ship this item in 'Click-n-Ship' approved packaging with scheduled USPS carrier pickups. In this case, it will be a USPS 7" x 6" x 6" Priority Mail box, with calculated shipping cost to your address, and insured for the full purchase price.
Availability:

For Sale

or BIN Price

$79.00

Item Condition:

Used: Tested/Digital

Cosmetic:

Excellent

Optical:

No Optical Defects

Mechanical:

Full Mechanical Functions

Electrical:

[N/A]

Purchase By:

eBay - Buy It Now, or Best Offer

Listing Date/Time

Jun 5, 2021 - 4:15pm PDT

Buy / Bid Link:
---