Zeiss Tessar 45mm f/2.8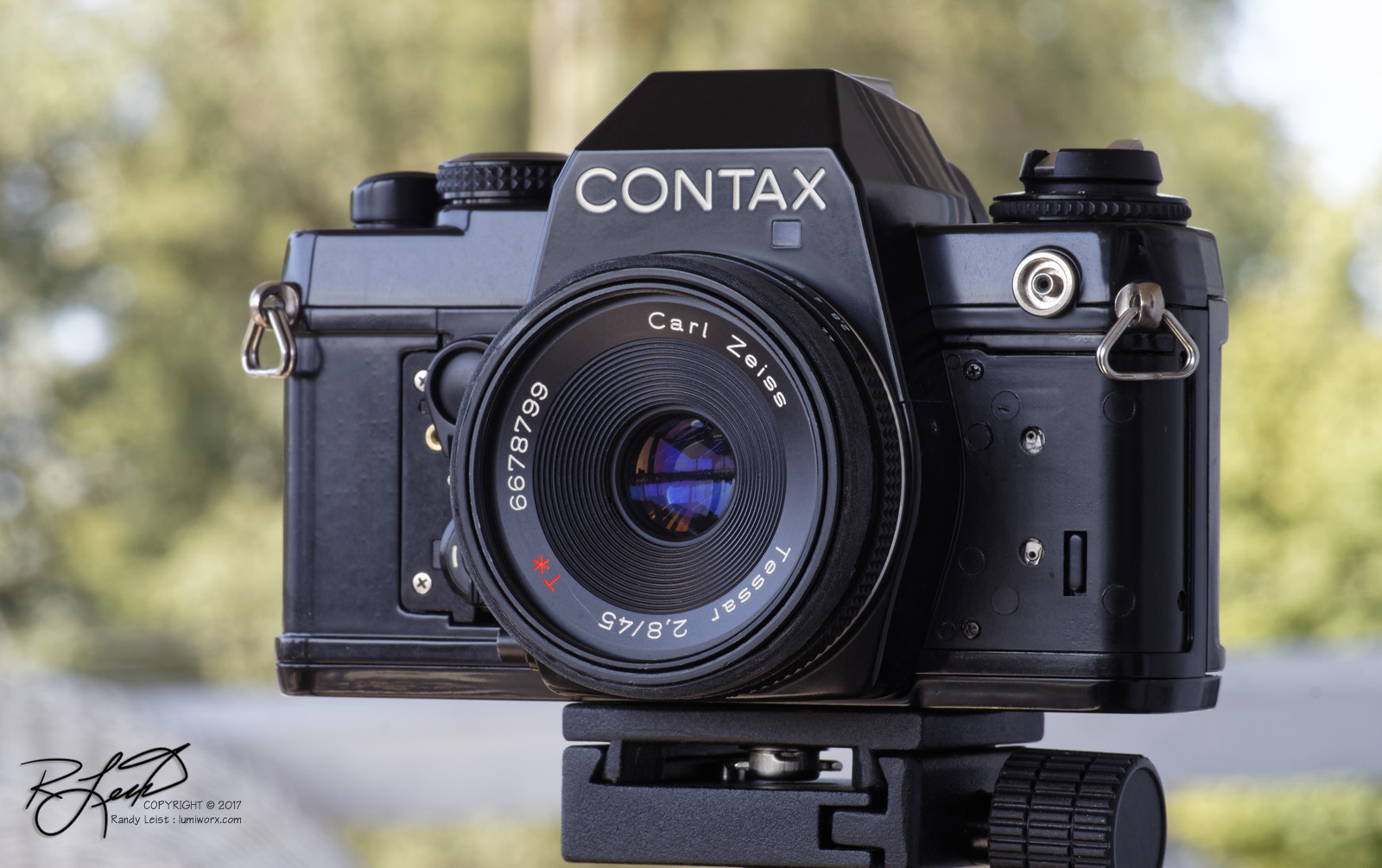 This is the lightweight and diminutive Carl Zeiss Tessar 45mm, at f/2.8. This pancake lens is known for it's compactness and quality, and the only thing to disqualify it as Near-Mint, is that the original rubber focus grip-ring was missing. The suitable replacement it now uses still offers the same grip and size, but uses a slightly larger 'pyramid' in the grip pattern.
Everything operates smoothly, and is fully functional. The glass is pristine, with no haze, fungus, seperation, or coating defects. The aperture clicks lightly, and the focus is effortless. This lens would operate on any Contax/Yashica or any other C/Y mount film body, or it would work equally well on digital bodies with an appropriate adapter.
You will receive the lens and both the original front and a rear generic cap, as pictured and as-described, with no other items included. The pictured Contax 139 Quartz is not included, and is shown for reference only.

Tested on Sony mirrorless bodies for digital use, and on multiple Contax and Yashica C/Y mount bodies to confirm full mechanical operations; but has not been 'film tested'.
Availability:

Open For Bids

Price / Bid Open (USD)

$99.00

or BIN Price

$169.00

Sold Price:

$112.50

Item Condition:

Used: Tested/Digital

Cosmetic:

Excellent

Optical:

No Optical Defects

Mechanical:

Full Mechanical Functions

Electrical:

[N/A]

Purchase By:

eBay - Auction or BIN

Listing Date/Time

May 28, 2019 - 4:00pm PDT

Buy / Bid Link:
---