Nikon Nikkor 70-210mm AF-D f/4.5-5.6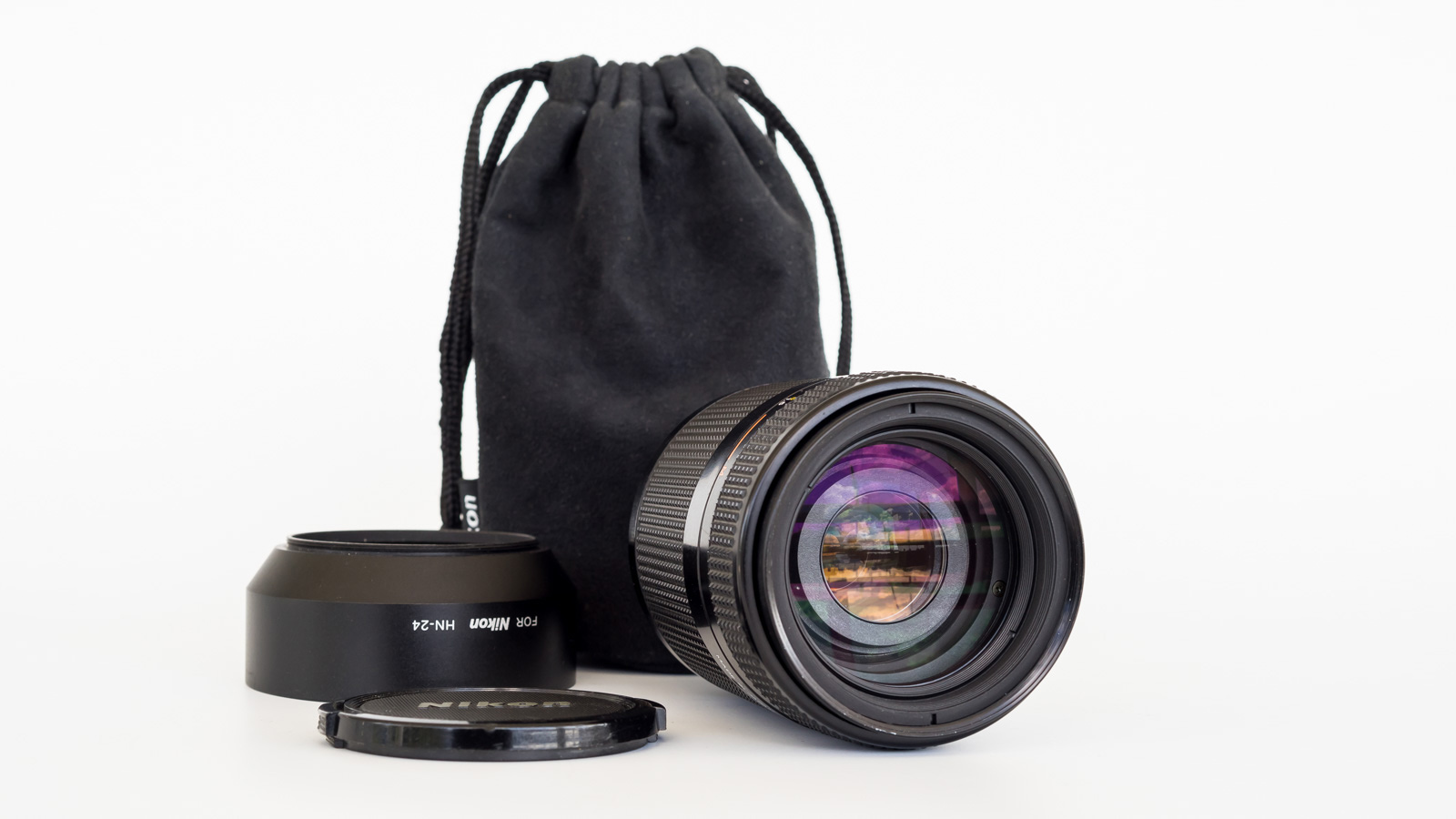 This later model Nikon Nikkor mid-range zoom lens is in mint condition, and includes it's OEM caps and storage pouch. Everything is fully functional and ready for attachment to a body of your choice.
Optically it is in pristine condition, with clear glass and zero flaws, and the aperture clicks lightly in place at all stops, on oil-free blades. Focusing is smooth and effortless throughout its range, in both manual and AF mode. As this is the "D" model, the distance data is also transmitted to the camera body, and it gains improvements in speed and quietness for focusing.
This is a general purpose lens suitable for everything from portraits to nature shots, and will fit and work on most Nikon F-Mount cameras ever produced. It works equally well on both native Nikon digital or film cameras, and can be used on many digital camera brands when attached with a suitable F-Mount adapter. Please keep in mind that these model zooms do not have an internal focus motor, and will only function in AF mode with bodies that provide the turning power via the rear gearing screw. Otherwise they will only operate in manual focus mode.
You will receive the 70-210mm f/4.5-5.6 Nikkor lens with both the front and rear OEM caps, a matching OEM storage pouch; as-pictured and as-described, with no other items included.
The lens has been tested and used separately on Sony full-frame and APS-C mirrorless bodies for digital use, and on multiple F-Mount film and digital bodies to confirm full mechanical and metering operations, but it has not been 'film tested'.
NOTE: Given the current public health circumstances, I will only ship this item in 'Click-n-Ship' approved packaging with scheduled USPS carrier pickups. In this case, it will be a USPS 7" x 6" x 6" Priority Mail box, with calculated shipping cost to your address, and insured for the full purchase price.
Availability:

For Sale

or BIN Price

$149.00

Item Condition:

Used: Tested/Digital

Cosmetic:

Mint

Optical:

No Optical Defects

Mechanical:

Full Mechanical Functions

Electrical:

Full Electrical Functions

Purchase By:

Etsy.com - For Sale

Listing Date/Time

Aug 31, 2021 - 2:30pm EDT

Buy / Bid Link:
---