Konica Autoreflex A - Body Only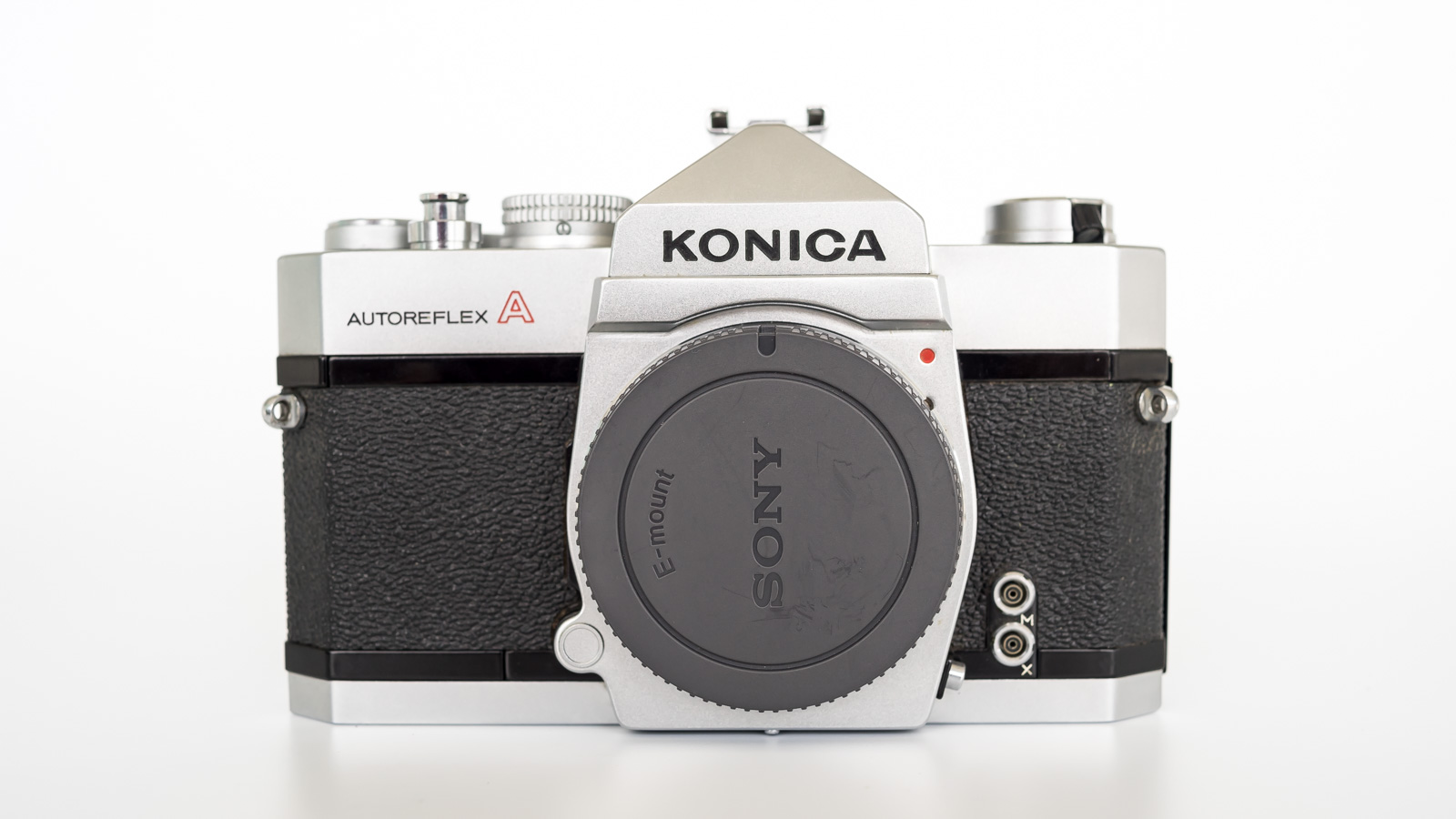 Konica Autoreflex A - Body Only, in excellent cosmetic condition - sold as-is, for spare parts or repair, or as a 'Shelf Queen' for displaying your Hexanon AR lens. Issues: Debris in viewfinder, and occasionally may hesitate to fire.
You will receive the pictured and described camera body and its auxiliary cold shoe flash adapter, and a generic non-Konica body cap as a protective measure to keep out dust and debris during transport; as-pictured and as-described, with no other items included.
This body has been minimally tested for functionality, and may have other unknown issues that could not be properly tested for. In this condition is is being sold as-is/where-is, as a Parts/Repair item only.
NOTE: Given the current public health circumstances, I will only ship this item in 'Click-n-Ship' approved packaging with scheduled USPS carrier pickups. In this case, it will be a USPS 7"x6"x6" Priority Mail box, with calculated shipping cost to your address.
Availability:

For Sale

or BIN Price

$17.00

Item Condition:

Used: Parts/Repair

Cosmetic:

Excellent

Optical:

Minor Optical Defects

Mechanical:

Mechanical Issues

Electrical:

[N/A]

Purchase By:

eBay - Buy It Now

Listing Date/Time

Jul 25, 2021 - 4:50am PDT

Buy / Bid Link:
---