FotoDiox Pro - C/Y to GFX Adapter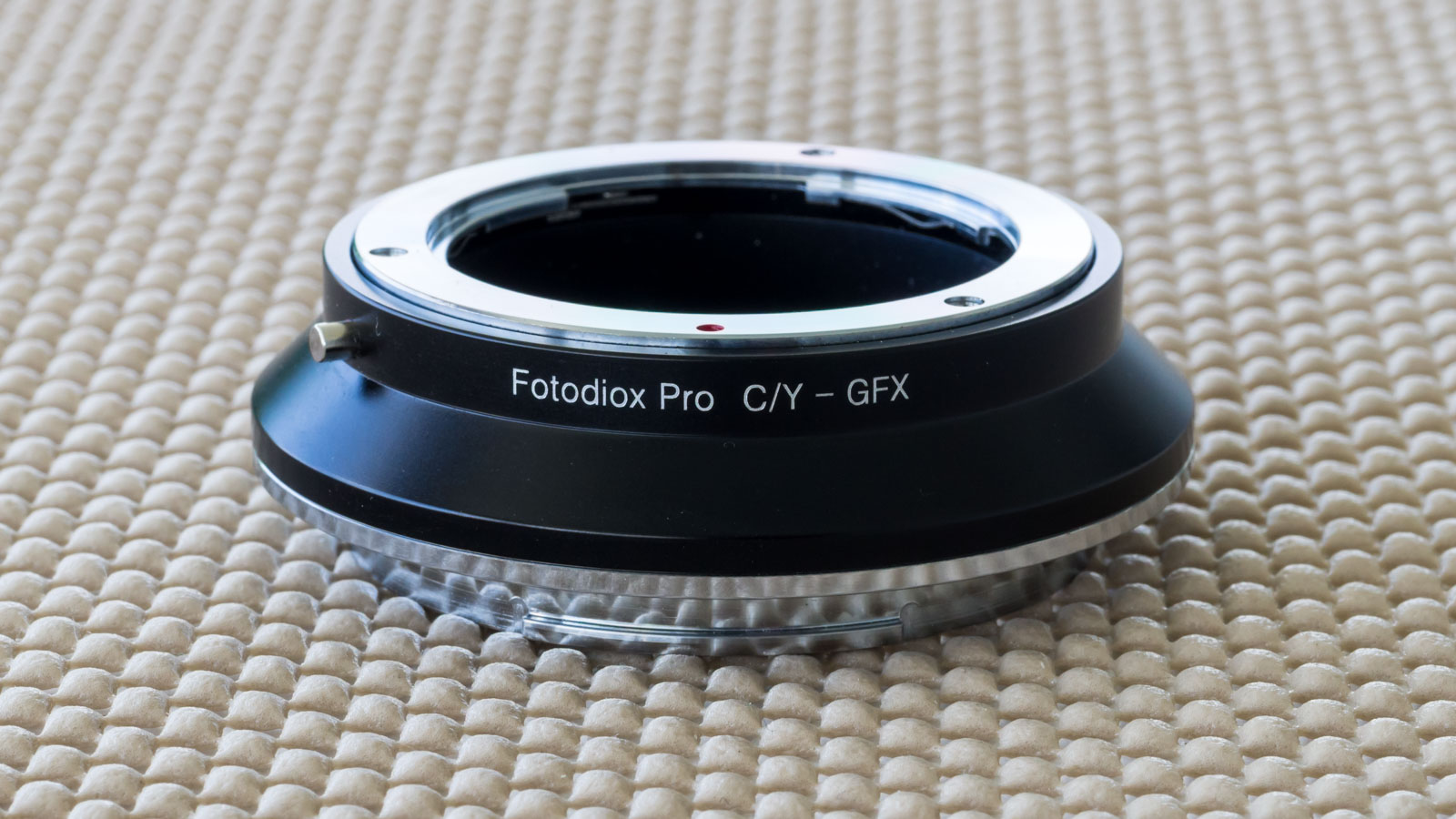 This is a robust adapter meant to couple any Contax/Yashica 'C/Y' mount lens to any Fujifilm G-Mount mirrorless cameras, like the GFX 50S, GFX 50R, or the GFX 100.
This is a manual adapter for manual focus lenses, and will not provide any electronic functionality available from GFX bodies. It is in like-new condition, with no obvious signs of use. It easily accepts Yashica, Zeiss or any other C/Y Mount lenses with a positive lock, and with no play or looseness of any kind at the lens mount point.
This was acquired in a bundle with a Zeiss MMG lens from a working photographer who replaced it with a native lens, but as I currently don't use a GFX, this adapter needs a new home. Note that this adapter has no optical components, and any out-of-place reflections seen are from the plastic prop used to position it for acquiring the accompanying photos.
You will receive the adapter with a generic C/Y front cap only and no other accessories, but it will be packaged in a 7x7x6 USPS Priority Box with suitable protection to keep the integrity of the rear G-Mount in its current condition.

Availability:

Ended

Price / Bid Open (USD)

$59.00

Item Condition:

Used: Tested/Digital

Cosmetic:

Near-Mint

Optical:

[N/A]

Mechanical:

Full Mechanical Functions

Electrical:

[N/A]

Purchase By:

eBay - Auction

Listing Date/Time

June 23, 2020 - 6:30pm PDT

Buy / Bid Link:
---