Contax C/Y Tilt/Shift Macro Bellows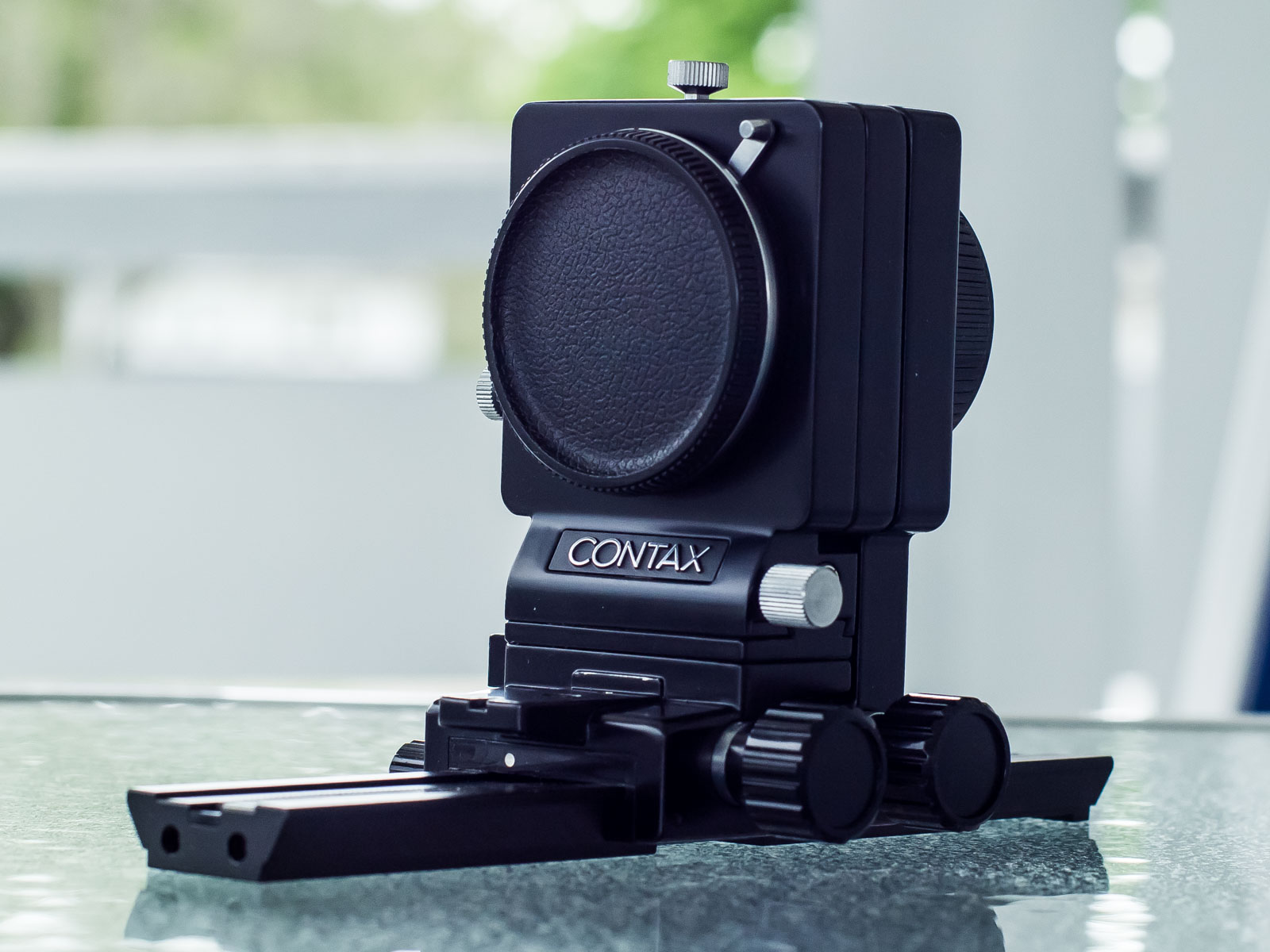 This is a Contax Tilt/Shift Macro Auto Bellows unit built by Yashica for use with C/Y bayonet mount lenses and bodies. The movement gearing is fluid and smooth operating, and the locking functions are firm and precise. The gearing track is intact and does not bind or hinder movement. The bellow material is still supple and holds it's shape, and the reversing front standard works as intended, with the entire unit capable of fully collapsing, as-designed. All Tilt and Shift functions extend to their maximum limits and perform flawlessly when properly adjusted.
NOTE: Although it is functional and light-tight, the material has been patched by a previous owner at 4 crease points at the rear of the bellows, as-shown in the included photos. Otherwise it is in great physical and cosmetic shape, and can be readily adapted for digital use with the appropriate adapter.
This will come with two new front and rear generic mount caps, and no other options or accessories.
It has been tested on several digital camera bodies with an appropriate C/Y adapter, and on both Contax and Yashica film bodies to confirm mechanical functionality only, but has not been 'film tested'. It has also been tested to work correctly with a matching focus rail intended for Contax and Yashica Auto Bellows in C/Y Mount, but no rail is included with this item.
Availability:

Sold

Price / Bid Open (USD)

$45

or BIN Price

$69.00

Sold Price:

$69.00

Item Condition:

Used: Tested/Digital

Cosmetic:

Good

Optical:

No Optical Defects

Mechanical:

Full Mechanical Functions

Electrical:

[N/A]

Purchase By:

eBay - Auction

Listing Date/Time

June 2, 2019 - 6:30pm PDT

Buy / Bid Link:
---