Contax 139Q camera body - For Parts Only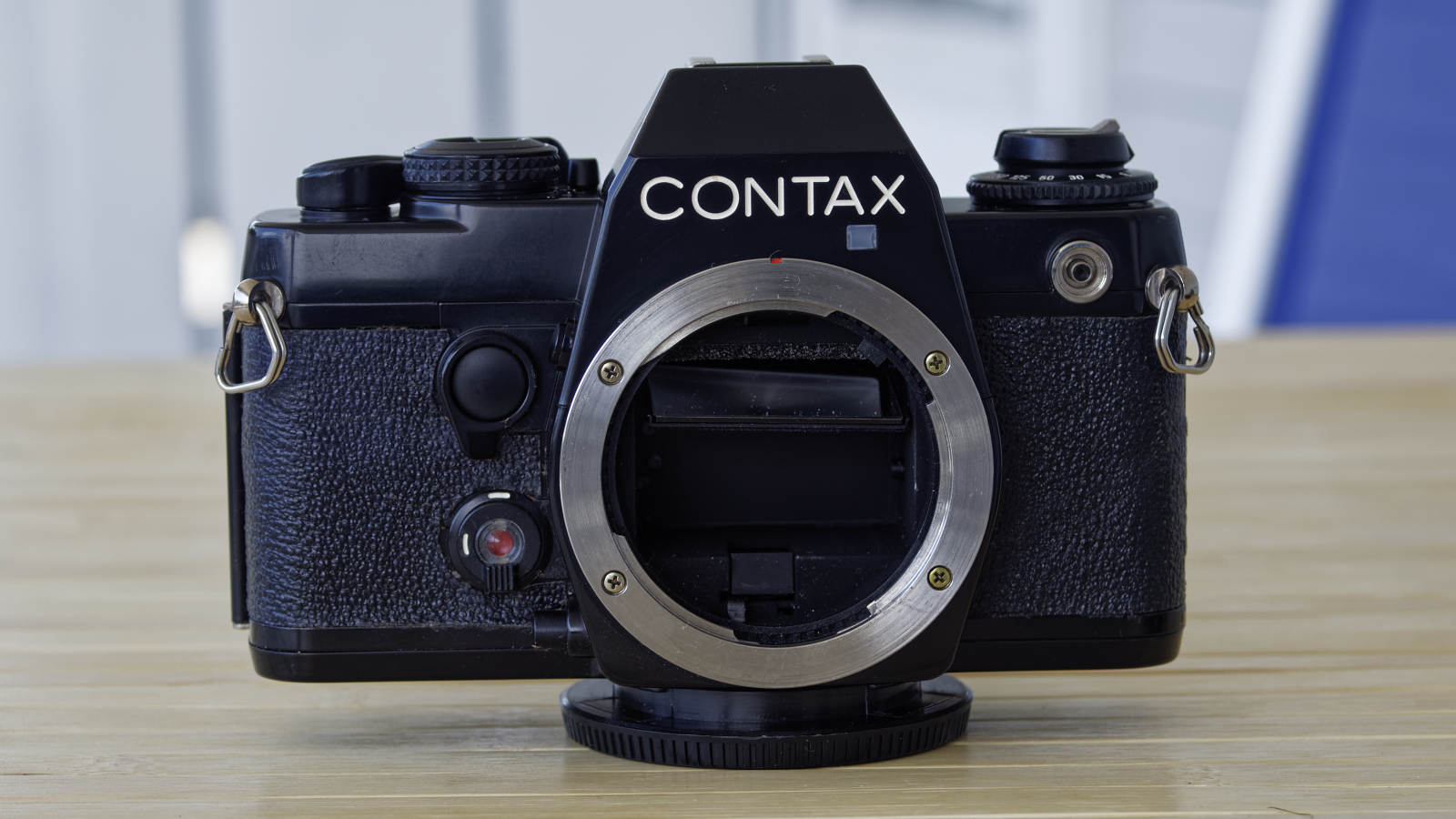 This Contax 139 Quartz made by Yashica for C/Y mount lenses is in 'Parts or Repair' condition. The body is in good shape cosmetically, with some signs of use in the form of surface scratches, but has no dings, no dents, or missing pieces or parts. It has a new user-applied black vinyl leatherette covering that's in better shape than the usual crumbling covers on most original covering 139's.
This body's electronic and/or mechanical funtionality has some failings that would require repair. The mirror is stuck in it's mid-fire position and appears to have jumped off it's pivot points, or there might be a deeper issue that has caused the lockup.
The meter responds when the camera powers on and the shutter is half-pressed, or when the meter calc button is pressed, but without the mirror in proper position, there's no way to tell if the metering is accurate or otherwise functional. As noted, all the required body parts are present and the battery compartment and cap are clean, with no signs of any corrosion or connectivity problems. The mirror does have some surface dust, but doesn't appear to have any major optical issues after a simple inspection. The film compartment is clean, and opens/closes without issue. The viewfinder glass is clean and without fungus or haze, but without the mirror in position no further inspections are possible. Effectiveness of the current light seals can't be checked without a mirror-sealed compartment.
You will receive the Contax 139 Quartz body and a new generic body cap, as pictured and as-described, with no other items included.

This body has not been fully tested, and no other testing was possible beyond those mentioned above, so I can only offer this in it's as-is condition as a parts/repair item, only.
Availability:

Sold

or BIN Price

$19.00

Sold Price:

$19.00

Item Condition:

Used: Partially Tested

Cosmetic:

Good

Optical:

[N/A]

Mechanical:

Mechanical Issues

Electrical:

Electrical Issues

Purchase By:

eBay - Buy It Now

Listing Date/Time

July 7, 2020 - 6:15pm PDT

Buy / Bid Link:
---