Canon FDn 17mm f/4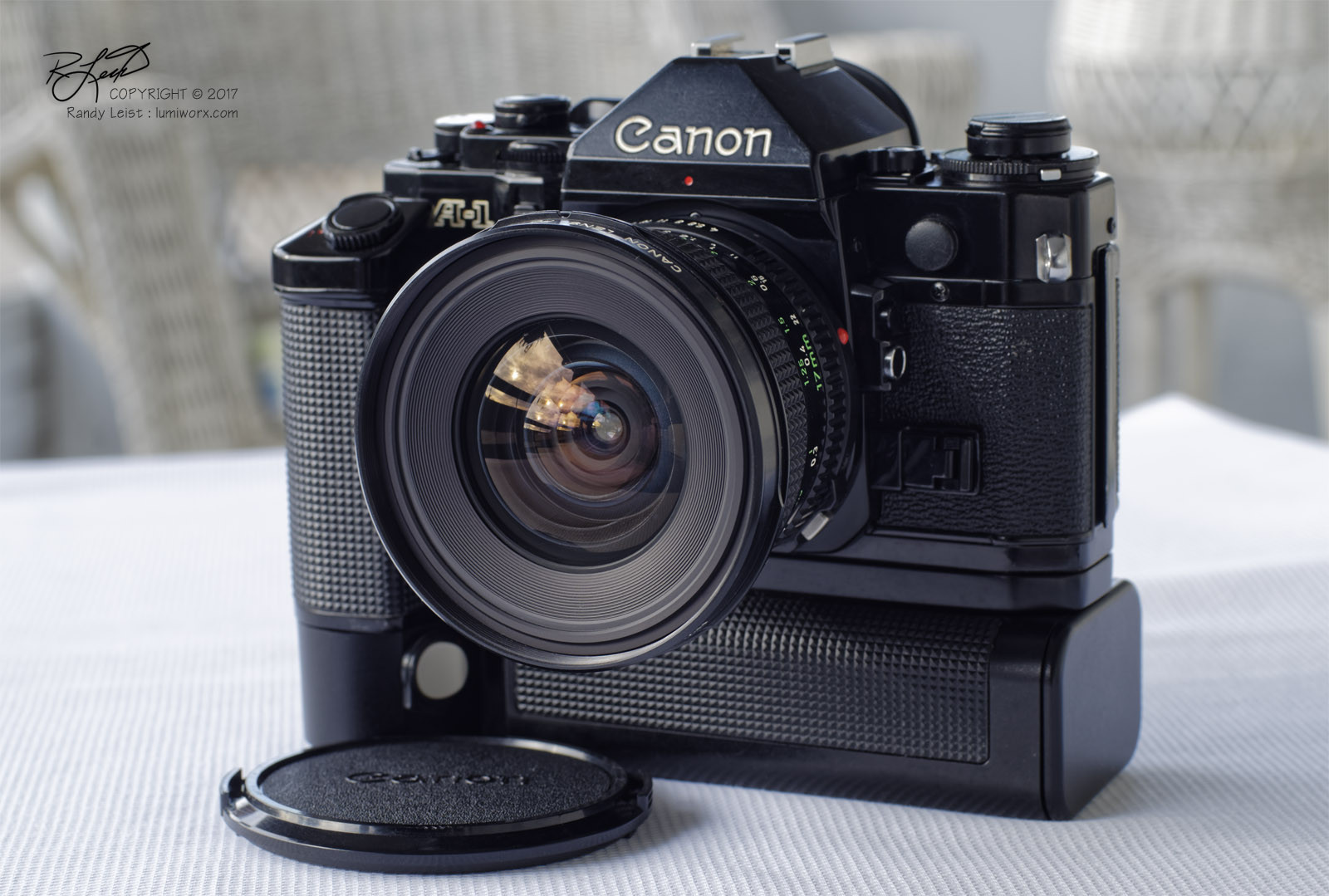 A near-mint Canon Ultra-Wide lens, first introduced in December of 1979. This is the 'New' FDn 17mm version, with a max-aperture of f/4.
Everything operates smoothly, and is fully functional. The glass is pristine, with no haze, fungus, separation, or coating defects. The aperture is responsive and clicks firmly, with little effort, and it's blades are oil-free and clean. This lens would be at home on any Canon film body that accepts FD/FDn lenses, and would work equally well on digital bodies with an appropriate adapter. The reversible hood attaches easily and firmly stays in place. The flocking on the hood's front face has become a bit faded, but is intact and functional.
You will receive the lens and both the original front and generic rear caps, and the original Canon BW-72 bayonet hood; all as pictured and as-described, with no other items included. Canon A-1 and MA Motor Drive are not included, and are shown for reference only.

Tested on Sony mirrorless bodies for digital use, and on Canon A-1, F-1, and FTb-QL bodies to confirm full mechanical operations only; but has not been 'film tested'.
Availability:

Sold

Price / Bid Open (USD)

$179.00

or BIN Price

$279.00

Sold Price:

$290.00

Item Condition:

Used: Tested/Digital

Cosmetic:

Mint - Near Mint

Optical:

No Optical Defects

Mechanical:

Full Mechanical Functions

Electrical:

[N/A]

Purchase By:

eBay - Auction

Listing Date/Time

May 28, 2019 - 5:40pm PDT

Buy / Bid Link:
---