Canon FD 55mm f/1.2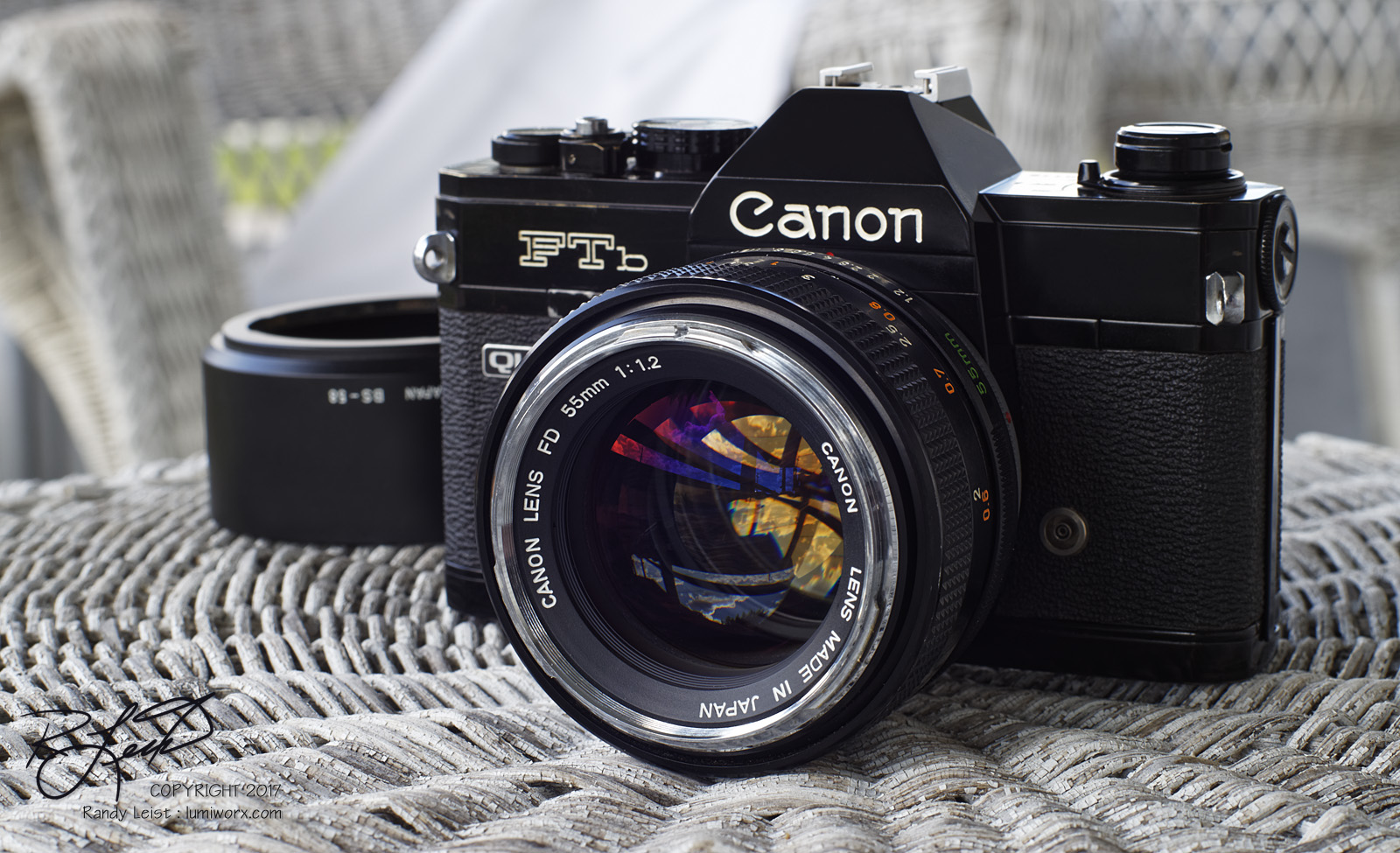 This lens is a very fast Canon classic in superb condition. A near-mint example of a manual lens suitable for a collection or ready to use on FD mount film bodies - or - for adapting to digital use with a proper adapter. The lens comes with it's Canon original all-black plastic 60mm slip-on front cap (in excellent condition), and a new/generic plastic rear cap.
The lens is fully functional, with smooth focusing and aperture control of its clean/dry blades. Optically, it is flawless, with no haze, fungus, separation, or other anomalies. The chrome-nose bayonet rim will accept filters readily, and will snugly accept an optional BS-58 hood or any appropriately sized screw-in hood.
You will receive the lens and front and rear caps only, as pictured, with no other items or accessories. NOTE: Canon FTb QL and BS-58 hood shown in the photo are for reference only, and are not included!
NOTE: The smudges on the chrome rim were residue from the aging silicone grips present in the BS-58 hood used when the 'glamour' shot was taken and are not permanent, nor have they affected the chrome finish.
Tested on Sony mirrorless bodies in aperture priority mode as an adapted manual lens (w/ generic FD-NEX adapter). It was also tested on Canon F-1, A-1, AE-1, and FTb QL film bodies to confirm full mechanical operations only; but has not been 'film tested'.
Availability:

Sold

Price / Bid Open (USD)

$259.00

Sold Price:

$259.00

Item Condition:

Used: Tested/Digital

Cosmetic:

Mint - Near Mint

Optical:

No Optical Defects

Mechanical:

Full Mechanical Functions

Electrical:

[N/A]

Purchase By:

eBay - Buy It Now, or Best Offer

Listing Date/Time

May 24, 2019 - 6:10pm PDT

Buy / Bid Link:
---